Cuberos Cortés Gutiérrez, CCG Abogados
Cuberos Cortés Gutiérrez, CCG Abogados, es una firma de abogados fundada en 1986, integrada por un equipo que cuenta con el conocimiento, experiencia y habilidades necesarias para brindarle una completa asesoría jurídica en las áreas que usted y su empresa necesitan.
We have a broad transactional practice. Our main practice areas include commercial and corporate law, mergers and acquisitions, labor and immigration law, international transactions, tax and foreign exchange law, customs law, zoning and real state law, infrastructure and public procurement, insolvency proceedings, arbitration and litigation.
Currently, we work with domestic and foreign entities rendering custom made legal services, starting from the design of the business and legal structure, to the subsequent implementation and set-up of the transaction, considering all matters involved.
Cuberos Cortés Gutiérrez, CCG Abogados, es is a law firm created in 1986 integrated by a team of qualified lawyers with the skills, knowledge and experience required to effectively advice and support you and your business' legal requirements.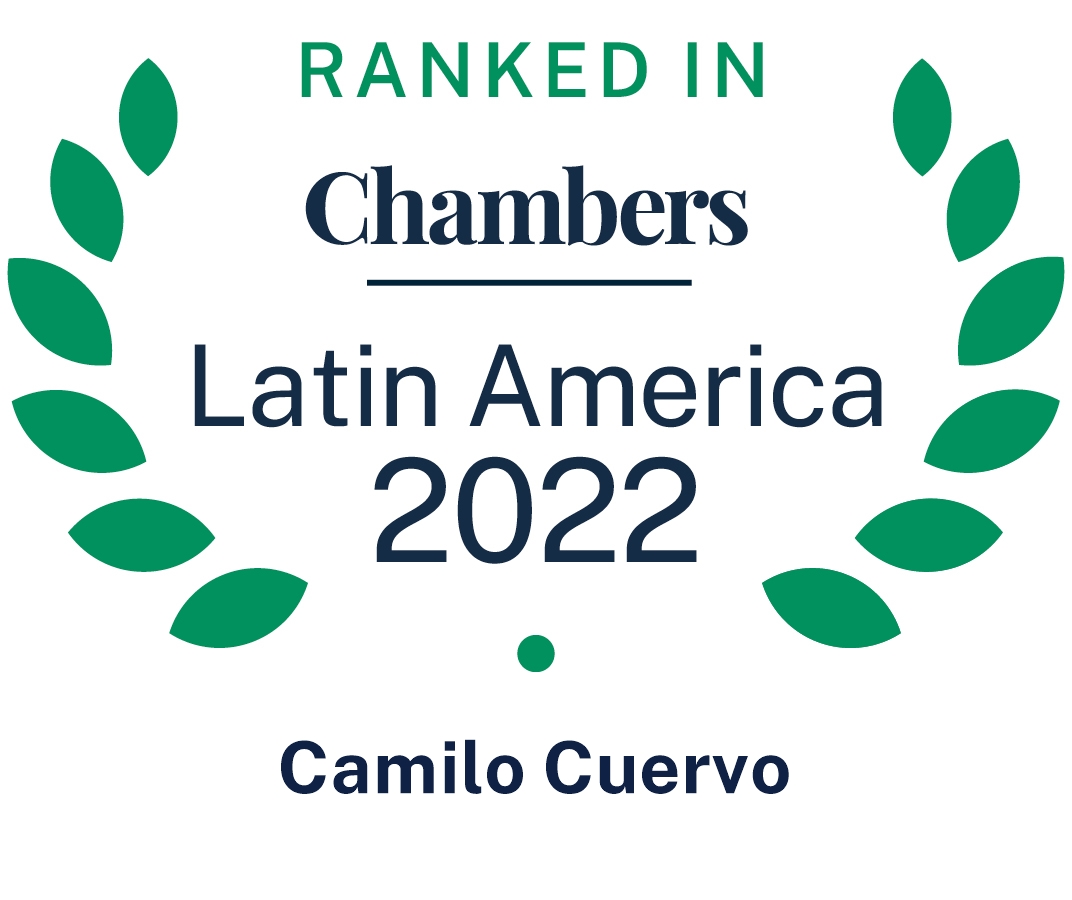 Nos complace anunciar que Camilo Cuervo Díaz, Socio y Director del área de Derecho Laboral y Seguridad Social de Cuberos Cortés Gutiérrez Abogados fue reconocido por Chambers and Partners en su edición para Latinoamerica 2022, como uno de los abogados más reconocidos en esta área. Felicitaciones por este importante logro.